2018 Family Reunion Information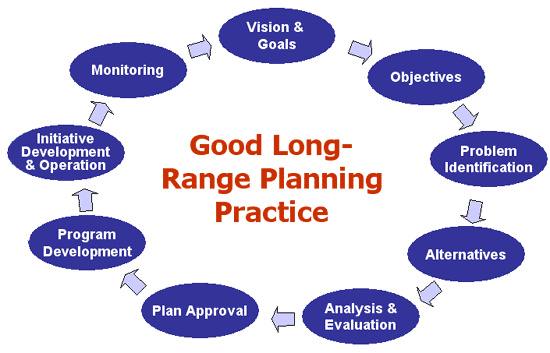 Some Factors to consider in a
PLANNING PROCESS
for every Family Reunion
Our next Family Reunion will be held in Sacramento, California.

Please click this link and read the message from our President, Warren T. Cross...Book Your Room Now

Please SAVE THE DATES below.





















Sacramento, California Skyline

When: July 26 - July 29, 2018

Where: Sheraton Grand Sacramento Hotel
Reservation Number: 916-341-3612

Family fees are due. Please send your 2017 and 2018 payments to our Treasurer, Sheila McDonald, at her NEW ADDRESS:
7809 Colonial Springs Blvd.; Alexandria, VA 22306
Her email address is Sheila McDonald. If you have any questions regarding the status of your membership or dues owed, please contact Sheila.
Dues for 2017 and 2018 were due to the Treasurer by April 04, 2018. Payments will still be accepted however.

Family Dinner tickets are available. Family can include payment for dinner tickets along with membership dues. For those Family members who have already paid their Family dues, please send another check to Sheila for your dinner tickets.
As you consider your budget for the reunion, the banquet committee thought it would be prudent to have your start thinking specifically about your budget for the family dinner the evening of July 28, 2018. With this in mind:
The dinner will be Buffet Style for the adults and the cost breakdown is $65.00 for Entrée and Dessert. Included are salmon, chicken breast, NY strips, potatoes, rice, steamed vegetable, pastries, cupcakes, and crumble with whipped cream. Included also with the buffet are several salad options and a soup for starters. The other relevant consideration is an additional 25% service tax, plus an 8.25 % state sales tax. Essentially, your budget for the banquet is $90 for each adult.
For children under 12, there is a children's menus offered for $25, with an additional 25% service tax, plus an 8.25 % state sales tax. For the sake of transparency, the children's menu is comprised of chicken strips, fries, steamed seasonal vegetables, and fruit cup. Significantly, for children the budget for the banquet is $35 for each child.
Additionally, We hope this is helpful, as we want everyone attending to participate in the family banquet. there will be coffee, ice tea, hot tea, and water provided.
Reminder: Dues are $35.00 per family, FOR EACH YEAR, even the non-Reunion year.
For those grown children, living at home, each adult Family member (18 yrs. or more) of a given household is responsible for paying their own dues and cannot be counted with their parents' annual dues. If a Family member is between 18-22, and still going to school, he/she CAN be included with his/her parents annual dues.

TEMPORARY ADDRESS for Sheila in the remainder of July 2018. Sheila will NOT be receiving any payments at her Alexandria address after July 13, 2018. Send payments to Sheila at:
Sheila McDonald
5290 Prosperity Lane
San Diego, CA 92115
Annual Dues and ALL other payments or fees (except the Hotel payment) shall be sent to and made payable to Sheila.

If you want to, or need to communicate with Sheila, click this link to send an email to Sheila: Sheila McDonald.
Proposed Reunion Schedule
Thursday, July 26
Explore Downtown Sacramento
Sheraton Grand Check-In, 3:00 pm
Hospitality Suite Hours, 5:30-8:00 pm
Friday, July 27
Morning Golf, possible 7:00 am -12:00 pm Tee Time
Explore Downtown Sacramento
Other Excursion Options

Casino (Cache Creek, Red Hawk, Thunder Valley)
Napa Tour (Wine Country or Spa)
Lake Tahoe
San Francisco

Hospitality Suite Hours - Family History Discussion, 5:30-7:30 pm
Fun at the Punch Bowl (Family Entertainment Center), 8:00-10:00 pm
Saturday, July 28
Breakfast, 7:00-9:00 am
Family Business Meeting, 9:00-10:30 am
Excursion
Family Banquet, 6:00-8:00 pm
Sunday, July 29
Farewell Breakfast, 7:00-9:00 am
Other Pertinent Planning Facts
San Francisco is 87 miles

Lake Tahoe is 121 miles

Napa is 61 miles

Clarksburg (Old Sugar Mill) is 17 miles

Thunder Valley Casino is 31 miles

Red Hawk Casino is 38 miles.




The other options are within walking distance of the Sheraton.




Should there be a golf excursion, the logistics will be provided later.
IMPORTANT to order your T-Shirts NOW. Order your T-Shirt NOW

Since the Bank charges our family treasury for returned checks, there is a $25.00 fee for any checks returned to our Treasurer.

The email addresses for the Family Officers are available on the "Contact Family" link.

FAMILY ANNOUNCEMENT(S)
Finally, if you want to see pictures from the following Reunions: 2014 Savannah, GA - 2012 San Diego, CA
2010 Newark, NJ - 2008 Atlanta, GA & 2006 Philadelphia, PA, click on the "Photos" link.